Christopher DeCaro is a serial entrepreneur, investor, and consultant based in Orange County, California. He has been working in the design and technology industries for over twenty years.
Throughout his career, Christopher has continued to expand his skill set in graphic design, from print to interactive and web development. He currently serves as the Creative Director at Kneadle, a design studio he co-founded with his wife Andrea DeCaro in 2003. Through Kneadle, he has had the opportunity to build working relationships with several Fortune 500 companies and numerous small businesses.
Christopher has operated on numerous advisory boards for educational and business organizations, as both a consultant and sitting board member. He has also served as a mentor for AIGA members and college students seeking to jump-start their careers. Most recently, he was appointed as an Adjunct Professor at Chapman University teaching web design and development fundamentals.
As an entrepreneur, Christopher has utilized his extensive skill set and unique experience to launch and invest in the following organizations and ventures: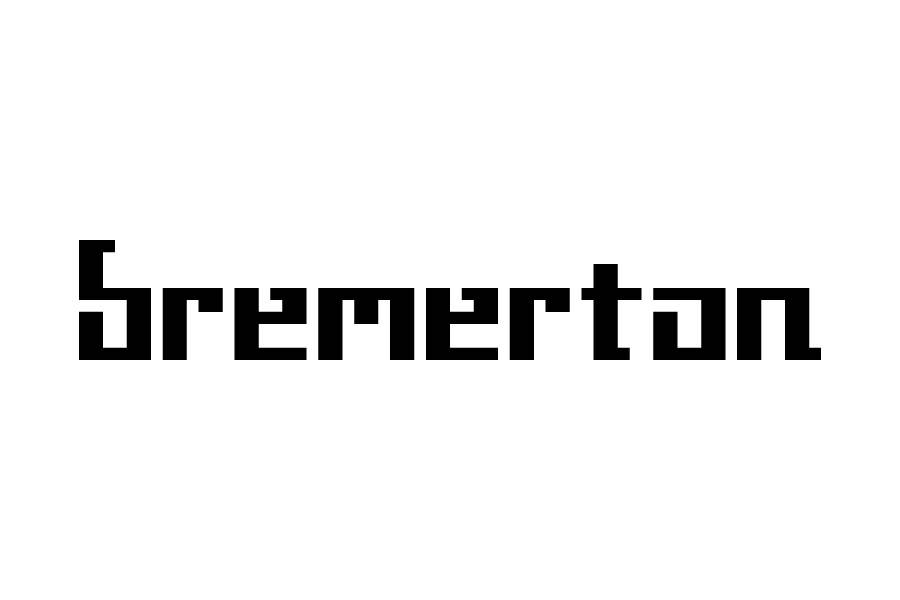 Bremerton
Founder. Custom tradeshow solutions for kiosks and applications.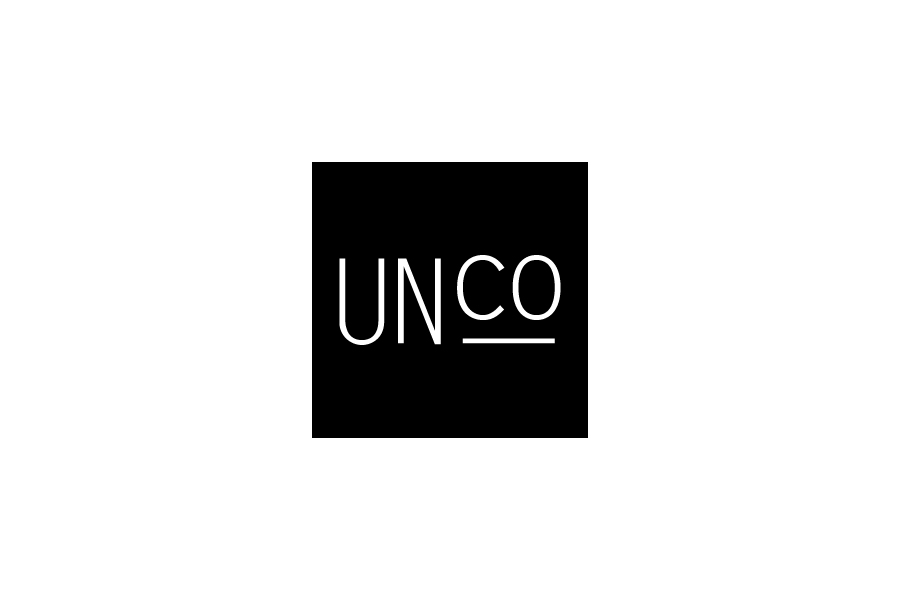 Uncreative Co.
Founder. Custom development for software and applications, offering early stage R&D.
Honor of Working with…
NBC, Abercrombie, Oracle, Microsoft, and many more…
Media/Entertainment
---
NBC
Knott's Berry Farm
Candace Cameron Bure
Gary Vaynerchuk
O Entertainment
Davis Barber Photography
Branding Personality
Big Boom Pro
Broadbean
Mfour
Fashion/Clothing
---
Abercrombie & Fitch
Guess
Hollister
Goodwill OC
Stylz Club
Restaurant & Services
---
Beyond Meat
Bure Family Wines
Burger Parlor
Frati Gelato Café
Fullerton Roasters
Orange Clementine
Tranquil Tea Lounge
Plume Ridge
Twisted Vine Wines
Best Western
Healthcare/Dental
---
Canon Medical Systems USA
St. Jude Medical Center
Toshiba America Medical Systems
Danaher
KaVo Kerr Group
Ormco
Damon Braces
ICE Clear Braces
Insignia Smile Braces
Lumineers Braces
SpotOn Surgical
Athletic Recovery
Bluebeam Radiology
Tech/Manufacturing
---
Oracle
Arconic
Dovetail
Velocity by North American Bancard
iLocal Box
Alluma Tech
MAC General Engineering
KTGY
Neon Tech
Financial/Law/Insurance
---
Approved To Pay
Approved Staffing
CFO Andrew
Redefining Divorce
Kingstone Capital Partners
Get Orthogonal
Jones & Mayer
NCH Tax & Wealth Advisors
OC Elder Law by Marty Burbank
Williams Insurance
Titan Angels
RAI Wealth Management
Small/Local Business
---
The Bugman
Holiday Inn & Suites
Agendum Ventures
All Pro Builders
Brett Kelly
Drake Real Estate
KTGY
HR Prescriptions
Morey Remodeling
RightSolve
Oh Hello Friend
Olde Tyme Tattoo
Pro Finish Plumbing
Veriis
Weld Management
Wayfare
Government/Utility
---
City of Fullerton
Fullerton Chamber of Commerce
Fitzgerald for Fullerton
North Orange County Chamber of Commerce
Southern California Edison
Educational/Recreational
---
Discovery Science Foundation
Foothill College
Foothill Ranch Elementary
Fullerton College
Fullerton Rangers
Open School OC
St. Matthew's Church and School
Trabuco Baseball
Non-Profit/Community
---
AIGA
America On Track
Community Service Programs (CSP)
Wayfinders
National Council on Alcoholism and Drug Dependence (NCADD)
National Council for Marketing & Public Relations (NCMPR)
Women's Transitional Living Center (WTLC)
Founder, Investor, & Advisor
Additional involvement in business and education.
Public Speaking & Publications
...
GD USA
Graphic Design Awards
Williams Azure Website Design
GD USA
Graphic Design Awards
Bluebeam Radiology Website Design
GD USA
Graphic Design Awards
Kaktus Website Design
GD USA
Graphic Design Awards
Palmer Company Website Design
GD USA
Graphic Design Awards
Robot Army Logo Design
GD USA
Graphic Design Awards
WMW Insurance Website Design
GD USA
Web Design Awards
Jaxon's Responsive Website Design
GD USA
Web Design Awards
Yespert Responsive Website Design
GD USA
Health + Wellness Design Awards
Partners for Wellness, Thriving Through Connections, Event Video Advertising
GD USA
Health + Wellness Design Awards
Kaktus Software Website
GD USA
Health + Wellness Design Awards
Sonendo Education Flyer
Vega Awards:
Canopus Winner
Kneadle Website Redesign
GD USA
Web Design Awards
Canon Interactive Redesign
GD USA
Web Design Awards
InBrace Website
GD USA
Graphic Design Awards
Handwell, Social Media Campaign
GD USA
Graphic Design Awards
Approved to Pay, Social Media Campaign
GD USA
Health + Wellness Design Awards
iLocalbox, Social Media Campaign
GD USA
Health + Wellness Design Awards
iLocalbox, Costco Product Wrap
GD USA
Health + Wellness Design Awards
Williams Insurance, News Blog Website Design
GD USA
Health + Wellness Design Awards
American On Track, Anti-Tobacco Campaign
GD USA Health + Wellness Design Awards
South County Collective, Brand Design
GD USA
Graphic Design Awards
Fullerton College, FC Hornet Invasion Website Design
GD USA
Graphic Design Awards
Olde Tyme Tattoo, Website Redesign
GD USA
Graphic Design Awards
Yespert, Logo Design
GD USA
Graphic Design Awards
The Goedl House, Logo Design
GD USA
Graphic Design Awards
WMW Insurance, Logo Design
Vega Awards:
Arcturus Winner
Drongo Website
GD USA
Web Design Awards
Drongo Faux Commerce Website
GD USA
Web Design Awards
Canon Medical Systems USA, Stroke Website
GD USA
Web Design Awards
Approved Payroll Website
GD USA
Web Design Awards
Williams Insurance Website
GD USA
Health + Wellness Design Awards
Inbrace Marketing Portal
GD USA
Health + Wellness Design Awards
Williams Insurance Website
GD USA
Health + Wellness Design Awards
Canon Medical Systems USA, Heart Disease Website
GD USA
Graphic Design Awards
Responsive Email Best Practices Infographic
GD USA
Graphic Design Awards
Twisted Vine 13th Anniversary Event Collateral
GD USA
Graphic Design Awards
iLocal Box Brochures & Collateral
GD USA
Graphic Design Awards
Alluma Tech Logo
Cannabis Industry Design Awards
Cannabis Insurance Website
LogoLounge Book 11
Kneadle 13th Anniversary Logo
Vega Awards:
Centauri Winner
Firefly Recovery Website
GD USA
Health + Wellness Design Awards
Firefly Magazine Ad
GD USA
Health + Wellness Design Awards
NCADD & AOT Anti-Tobacco Campaign Poster
GD USA
Web Design Awards
Firefly Recovery Website
GD USA
Web Design Awards
Damon Braces Website
GD USA
Web Design Awards
Ormco Forum 2018
GD USA
Graphic Design Awards
Kneadle 15th Anniversary Branding
GD USA
Graphic Design Awards
NCADD & AOT Anti-Tobacco Campaign
GD USA
Graphic Design Awards
Geneva Carroll Branding & Identity
GD USA
Graphic Design Awards
The 2Ms Company Logo
GD USA
Web Design Awards
Vesta Website Design
Digital Health Awards
Spring
Bronze: Firefly Recovery social media Campaign
Digital Health Awards
Spring
Merit: Ormco Forum 2018 Event Site
Digital Health Awards
Spring
Merit: Firefly Recovery Site
LogoLounge Book 10
Drongo Logo
GD USA
Web Design Awards
Workstead Marketing Website
GD USA
Web Design Awards
NAB Velocity UX/UI
GD USA
Web Design Awards
Accrual Empire
Responsive Website
GD USA
Web Design Awards
Ormco Forum 2017 Event Site
GD USA
Web Design Awards
Turnout App Marketing Website
GD USA
Web Design Awards
Kneadle Marketing Website
GD USA
Graphic Design Awards
iLocal Box Branding
GD USA
Graphic Design Awards
Titan Angels Branding
GD USA
Graphic Design Awards
Workstead Branding
GD USA
Graphic Design Awards
Accrual Empire Responsive Website
GD USA
Graphic Design Awards
Kneadle Marketing Website
Digital Health Awards
Spring
Ormco Forum 2017 Responsive Website (Bronze)
Digital Health Awards
Spring
Ormco Marketing Resources Web-Based Application (Bronze)
GD USA
Graphic Design Awards
Fullerton Roasters Packaging
GD USA
Graphic Design Awards
NOCC Logo
GD USA
Graphic Design Awards
Robin Hood Logo
GD USA
Web Design Awards
Twisted Vine Wine Responsive Website
GD USA
Web Design Awards
Ormco Forum Responsive Website
GD USA
Web Design Awards
Candace Cameron Bure Responsive Website
LogoLounge Book 9
Basejump Logo
LogoLounge Book 9
Crane Logo
GD USA
Graphic Design Awards
Twisted Vine Website
GD USA
Graphic Design Awards
Fullerton College Centennial Gala Invitation and Program
GD USA
Graphic Design Awards
Tegra Labs Logo
GD USA
Health + Wellness Design Awards
New Lung Anti-Tobacco Advertising Campaign
GD USA
Health + Wellness Design Awards
Tegra Labs Website Design
GD USA
Health + Wellness Design Awards
Tegra Labs Logo
Web Health Awards
Summer/Fall
Damon Braces Responsive Website (Bronze)
Web Health Awards
Summer/Fall
Ormco Forum 2015 Event Microsite (Bronze)
Web Health Awards
Winter/Spring
Lumineers Website (Bronze)
Web Health Awards
Winter/Spring
New Lung Website (Merit)
GD USA
Graphic Design Awards
Olde Tyme Tattoo Website
GD USA
Graphic Design Awards
Candace Cameron Bure Website
GD USA
Graphic Design Awards
CSP / Project PATH, New Lung Anti-Tobacco Website
GD USA
Graphic Design Awards
CSP / Project PATH, New Lung Anti-Tobacco Ad Campaign
GD USA
Graphic Design Awards
Fullerton Chamber of Commerce, Shop Fullerton Logo
Web Health Awards
Winter/Spring
Damon Locator
Web Health Awards
Summer/Fall
Insignia Advanced Smile Design
W3 Awards
Damon Smile Braces Website
NCMPR Medallion Award
Fullerton College Centennial Donor Catalogue (Bronze)
GD USA
Graphic Design Awards
Ricky Yarnall, Identity and Letterpressed Business Cards
GD USA
Graphic Design Awards
Fullerton Chamber of Commerce, 2012 Business Directory and Community Guide
GD USA
Graphic Design Awards
Kneadle, Logo and Letterpressed Business Cards
LogoLounge Book 7
Mukumu Logo
GD USA
Graphic Design Awards
Damon Braces Website
GD USA
Graphic Design Awards
Fullerton Chamber of Commerce Business & Community Guide
GD USA
Graphic Design Awards
Toshiba Tradeshow Interactive
GD USA
Graphic Design Awards
Gary Vaynerchuk, Thank You Economy, Book Cover
GD USA
Graphic Design Awards
Redefining Divorce Website
GD USA
Graphic Design Awards
Big Boom Pro
GD USA
Graphic Design Awards
JAYEB Photography Logo
GD USA
Graphic Design Awards
Fullerton Chamber of Commerce Golf Classic Postcard
GD USA
Graphic Design Awards
Fullerton Chamber of Commerce Business & Community Guide
GD USA
Graphic Design Awards
Cinch to Hang Logo
GD USA
Graphic Design Awards
Kneadle Logo
GD USA
Graphic Design Awards
Blatant Images Website
GD USA
Graphic Design Awards
Frontec Website